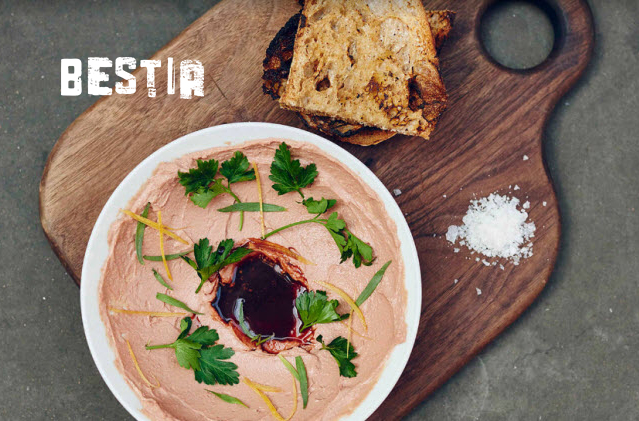 Bestia Restaurant
2121 E. 7th Place, Los Angeles
213 514 5724
Special Instructions and Photo Credit
In the Arts District of Los Angeles
Business Hours
Wednesday – Sunday 5:00pm – 11:00pm
The concept for Bestia, this trendy Italian restaurant, juxtaposes decorative contemporary elements against a raw, industrial space dripping with character. This approach pays homage to sophisticated modern-day Italian spaces, which often integrate contemporary interiors into centuries-old structures. Strong, traditional building materials such as tile, steel, marble, and wood also provide pops of festive color. The name Bestia (Italian for "Beast") echoes throughout the space via hard-edged design elements, such as the wall covering's pattern of bar-fight weapons, intimidating meat-hook chandeliers suspended from soaring steel tracks, and bathroom tile work that reads as unfinished. The distinctive booths, engineered and built by District Millworks, feature seats that appear to defy gravity. A raw-copper bar top provides a canvas that will be ever-changing throughout its lifetime as it reflects the craft of creating artisanal cocktails.
Pizza
Pizza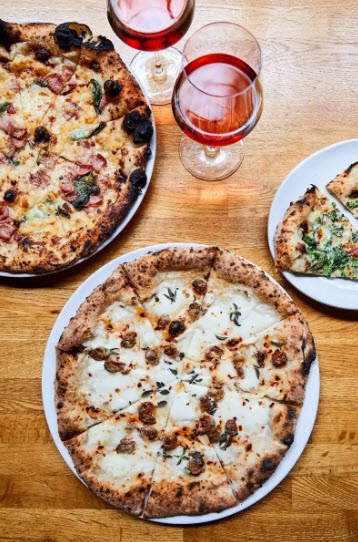 Fish
Fish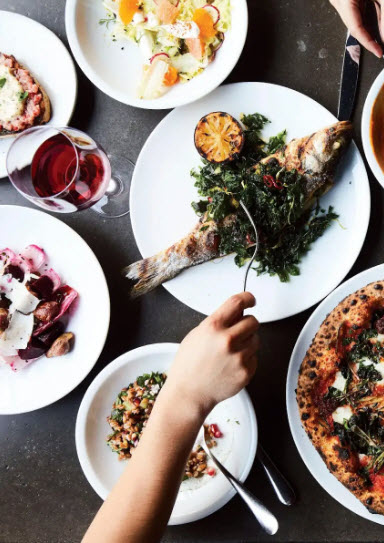 Pasta & More
Pasta & More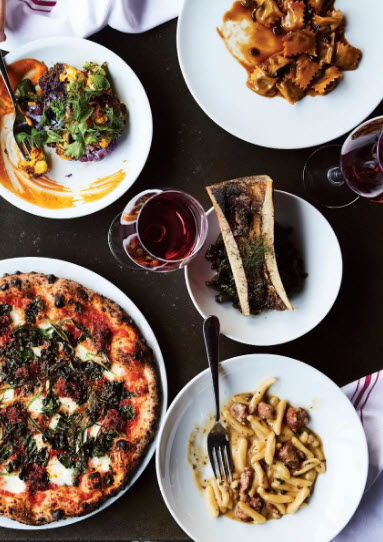 Love our business by sharing
Good service Variety of options Yummy food Awesome interiors Five stars!
The pizza and pasta were all delicious. Besides, the staves that were working there were very accommodating, nice, and kind. They served our orders rightfully and properly. Honestly, we greatly enjoyed eating in your restaurant. The best place! My mom celebrated her birthday with this restaurant.
A network website with social media sharing where "businesses work together building traffic.!
** The Power of Social Media Networking **
Register
It is free and easy. Click register, then verify your email. Login to the admin panel and create your listing.
REGISTER
Promote your Specials
Add specials or menu items with a photo to your listing. Also highlight your live music and special events.
Want to be featured on our top 10 website?
For only $300 for 1 year (12 months), you will be part of the top ten network.
Related Businesses and Deals